Do you feel sluggish and struggle to concentrate from time to time?
Would you like to learn about easy ways to boost your energy levels, mood and cognitive capabilities?
Busy schedules and stressful responsibilities can challenge our vitality, concentration, attention and professional efficiency. Our lifestyle habits have tremendous influence not only on our general health but also on our mood, sleep quality, energy levels and stress load.
In this mini-course, I share small nutrition and lifestyle adjustments that can help you feel better and give you all the energy you need to succeed in your job, and any other activity in which you are invested!
Going through the course will take you about half an hour.
And just in case you missed it, it is completely FREE.
Course Curriculum
Available in days

days after you enroll

5 easy tips to boost your mood guide
TESTIMONIALS
"I love the audios, short and sweet with very helpful information. I think your recommendations are great! I have tried to do all of them, and they for sure work. It has done wonders for my mood"
- Karen C.
"The course is very interesting and well-structured and makes you reflect on some of our lifestyle habits. Concepts are clearly explained with practical examples."
- Fabio C.
"Constructive course that makes you think. Absolutely good notions. It is worth following the advice. Thank you very much!"
- Bea H.
Frequently Asked Questions
The pricing plan says "free" but are there any hidden charges?
Absolutely not! Free means free. Once you register to the course you'll have immediate access to the online mini-guide. It's as easy as that.
How long does it take to complete the course?
As this is a mini-guide, its aim is to provide you with some key actionable information in a short time. You should be able to go through it in 30 minutes or less.
Is there a limited time to complete the course if I cannot complete it in one go?
You will have unlimited access to the course, therefore you can complete it at your own pace and even go back to it later to retake it if you wish to have a refresh.
Can I share the course with friends and family who may be interested in it?
Of course! You are very welcome to share this course with as many people as you want. They simply need to register to get free access to it.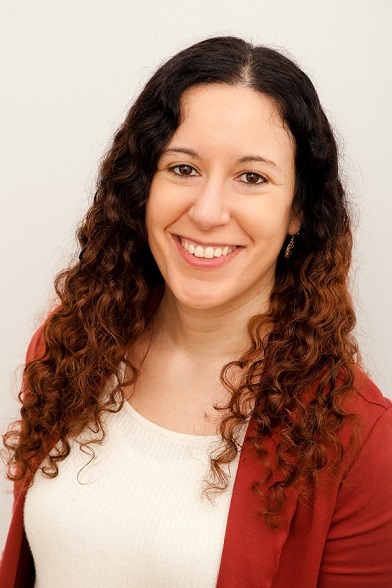 and I'm your instructor!
After about 11 years in the corporate world, working in different countries for some leading companies such as Nestlé Nespresso and Expedia, my passion for health and psychology led me to go back to study in my 30s. Today, along with my digital marketing career, I have my own business, EidynWell, supporting companies to implement employees wellbeing policies, providing 1:1 health coaching and delivering workshops around stress control, resilience, healthy eating and mental health.
I have a very holistic approach to health, integrating nutrition, lifestyle and psychology sciences, because I believe that physical and mental health are deeply interdependant and cannot exist separately.
I'm highly passionate about bringing a multitude of evidence-based approaches together to help people in their journey towards optimal wellbeing.
I hold a BA in Business Management, a Diploma in Nutrition and Lifestyle Coaching, a MSc in Psychology of Mental Health, a Certificate in Counselling and I'm also a certified Mental Health First Aider.
I'm a member of the BPS (British Psychological Society) and of the UK Health Coaches Association.